Directory Printer
Directory Report can print more attributes than the DOS dir command
Latest Version: 73
Price: $25 US Dollars, payments can be made in other currencies
Unlike other programs, there is only one version of Directory Report
You are never confused on whether to buy a standard, professional or enterprise version
Free Trial Period: 10 days
Trial Version is fully functional
Unlike other programs, the trial program has no limitations
Runs on MS Windows
Directory Report has been downloaded at www.download.com 143,267 times!!!
User David: I was looking for a utility to do directory and bulk file comparisons, for various purposes.
Click here to read all user reviews
Download.com
If you're looking for a powerful and highly reliable file utility nothing comes close to the "Directory Report" software. It's the best.
Click here to see the full review download.com

Click here to download the installation program
Click here for Purchasing Instructions
Click here to view the End User License Agreement EULA
By default Directory Report prints and saves all file attributes
You can select which ones you want by selecting menu: Print / Set Printing Options
By default Directory Report prints and saves in order of size decreasing.
Directory Report will always match the sorting shown on the screen.
So if you click on the column header to change the sorting order - it will be reflected in the printed/saved output.
Directory Report is a true WYSIWYG (What You See Is What You Get) tool.
Sample output files
Print general file properties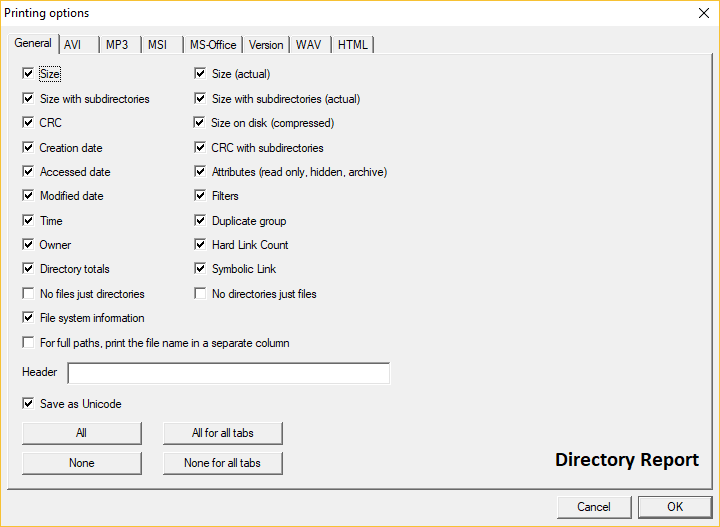 Print AVI file properties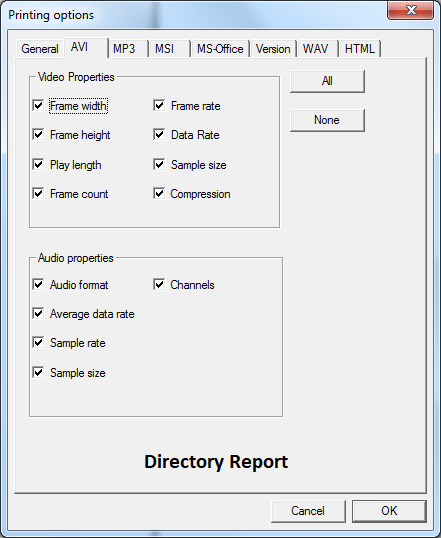 Print MP3 file properties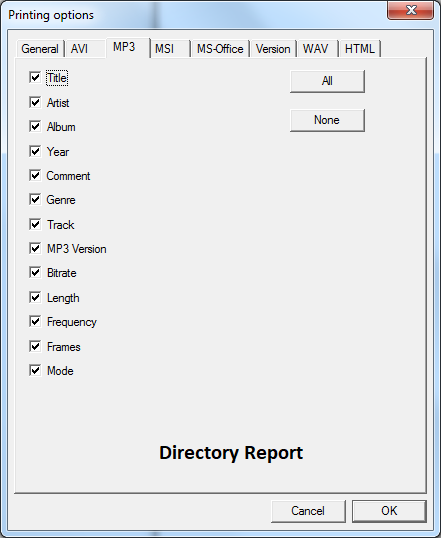 Print MSI file properties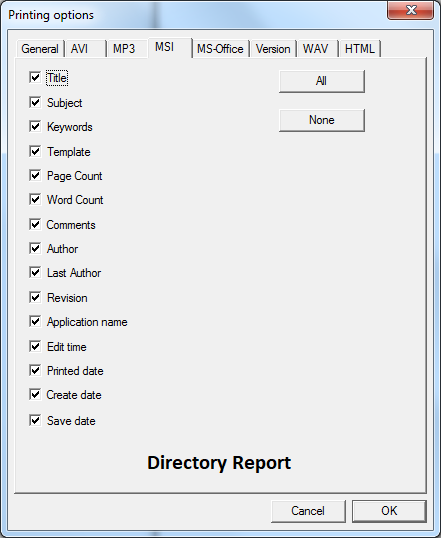 Print MS-Office properties
Includes XML based files (Example: .docx, .pptx, .xlsx)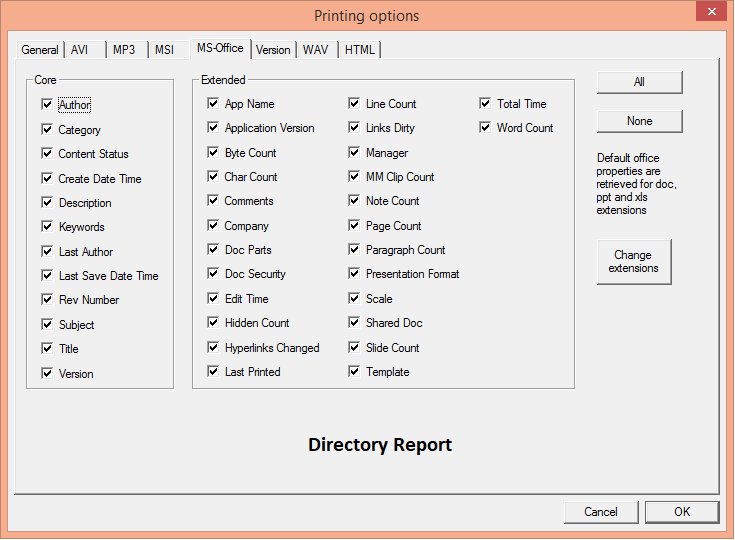 Print Version / EXE / DLL properties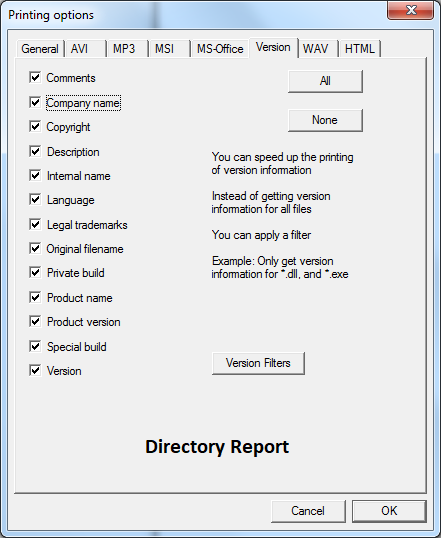 Print WAV file properties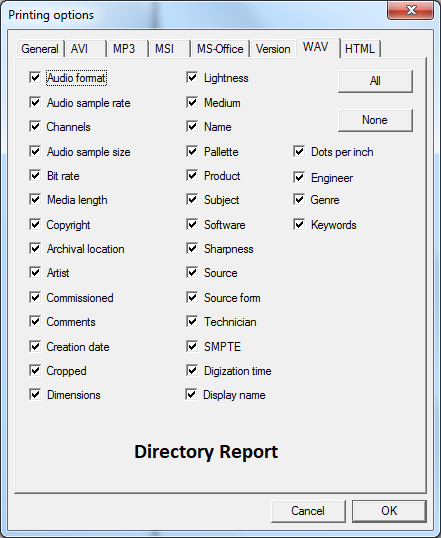 Print HTML properties