Frequently asked questions FAQ
Unrecognized Program
Problems with 64 bit version
mfc110u.dll
Volume Discounts
How to run Directory Report as an administrator
Upgrading to a new version
Transferring a license to another machine
Losing a product key
download.com
Network Installation
Offline Activation
Help File
Commands
Printing Options
Filters
How do I upgrade the program
Saving Program Settings
Run Directory Report from the command line
Unrecognized program
If you get this while running setup.exe from the installation

Click on: More Info

Click button: Run anyway.
Problems with 64 bit version
If you get this error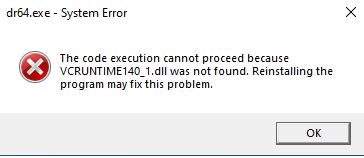 Go to: https://visualstudio.microsoft.com/downloads/
Scroll down and open: Other Tools and Frameworks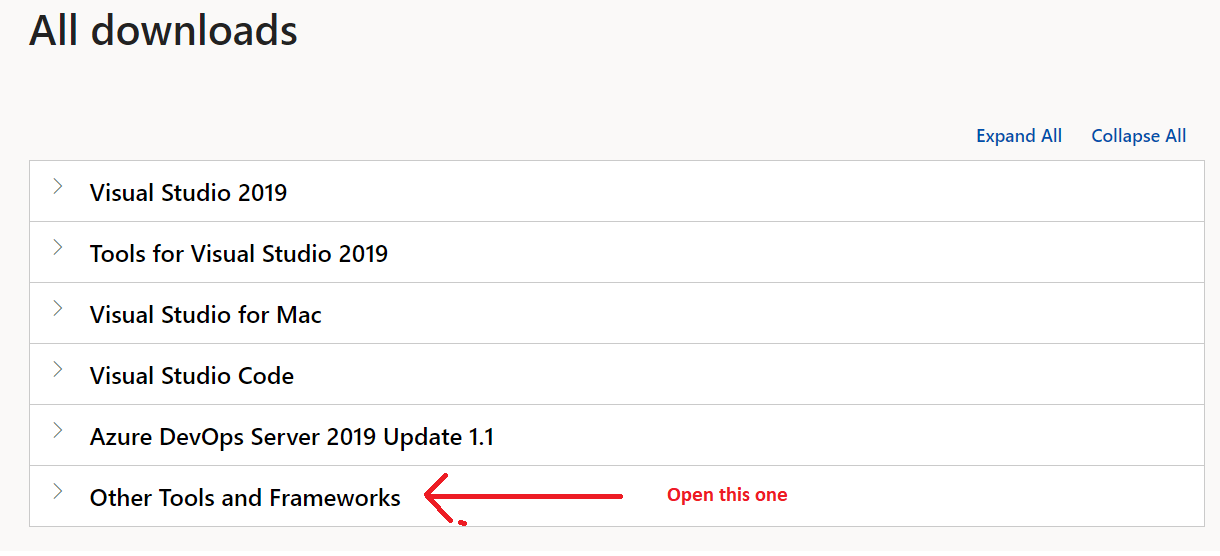 Download: Microsoft Visual C++ Redistributable for Visual Studio 2019

mfc110u.dll
If you get an error while running the 64bit program that you are missing mfc110u.dll,
You can download it from Microsoft at:
For 32 bit Operating System
https://aka.ms/vs/15/release/vc_redist.x86.exe

For 64 bit Operating System
https://aka.ms/vs/15/release/vc_redist.x64.exe

Volume discounts
Buy 10 or more units and get 10% off
Use coupon code: 10-PERCENT-OFF-TEN-UNITS
15% off when you buy 20 units
Use coupon code: 15-PERCENT-OFF-TWENTY-UNITS
How to run Directory Report as an administrator
Running as an adminstrator will enable you to find hidden files.
Many backup programs create huge files which can only be found when running as an administrator
1 Select the Directory Report shortcut on your desktop
Right click
Select: Properties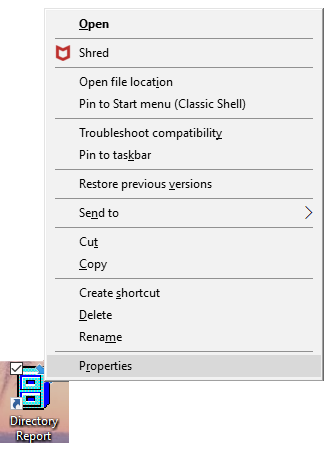 2 Select the Compatability tab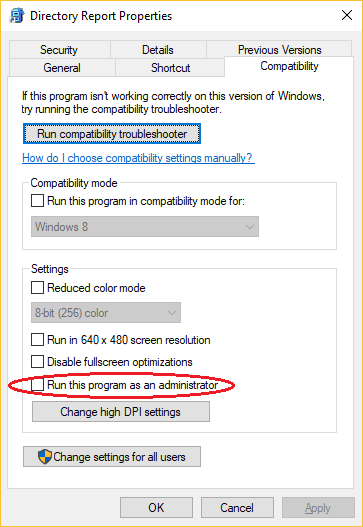 3 Set the checkbox for: Run this program as an administrator
4 Select button: OK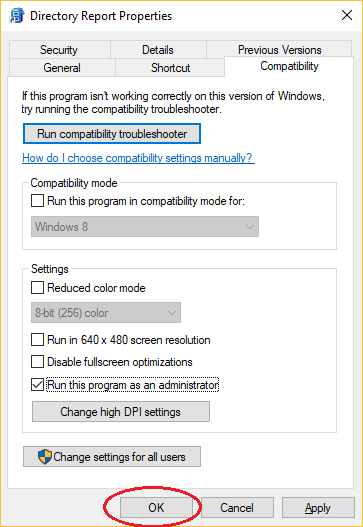 NOTE: This doesn't always work on Windows-10
Navigate where you installed Directory Report
The default location is: C:\Program Files (x86)\AMB Software\Directory Report
Select the file: wDirReport.exe
Right click: Run as Administrator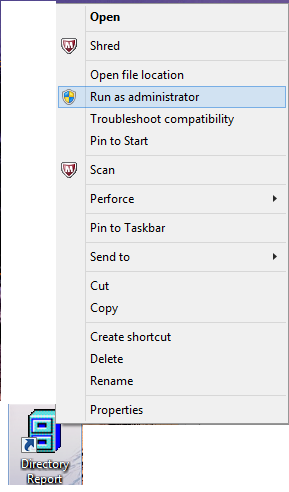 Upgrading to a new version
You will have to uninstall the old program first
before installing the new version
Don't worry, your license is NOT uninstalled.
You will NOT have to pay again for the new version.
Transferring a license to another machine
You cannot uninstall Directory Report on one machine and,
Install it on another machine and,
Enter the same product key
You must:
On Machine 1:
Run Directory Report
Select Menu: Misc / Show License Key (Copy this to notepad)
Select Menu: Misc / Deactivate License
On Machine 2:
Install Directory Report
Enter the product key you used on machine 1
Losing a product key
If you lose your product key just email and I will send your product key
Please try to use the email used when you bought the program
download.com
If you download Directory Report from download.com
There are NO other programs bundled
Network Installation
There is no network installation for Directory Report

If you make a multiple unit purchase - say 10 units.
You will get one product key which can be used 10 times
Offline activation
Please make sure your browser lets you go to http://www.wyday.com and https://wyday.com
If not, then please add these websites to your company's whitelist.
If you cannot add these pages to your whitelist, then follow these instructions
Buy the program
Navigate to where Directory Report is installed: C:\Program Files (x86)\AMB Software\Directory Report
Run: TurboActivate.exe
Click on: "Save the Activation Request file" button
Email me the xml file (webmaster at file-utilities.com)
I will activate your license
I will email you an activation response file
Run: TurboActivate.exe
Click on: "Open the Activation Response file" button
Help file
You might not be able to open Directory Report's help file
Here is how you might correct this
Don't install Directory Report to a directory that has a # in it

Navigate to the Directory Report installation directory
The default location is: C:\Program Files (x86)\AMB Software\Directory Report

Select the chm file, right click

If there is a checkbox to unblock the file then unblock it


Commands
Many commands are found by right clicking the mouse
Printing Options
Directory Report prints all file attributes by default
This includes all regular file attributes such as size, created date, accessed date, modified date and
AVI, MP3, MSI, Version and WAV properties
It is strongly recommended that you pick which attributes you want printed or saved to a file
It is also strongly recommended that you pick the widths of the remaining attributes
since the default widths may not be wide enough
Select menu: Print / Printing options

Filters
By default, Directory Report scans all files.
You can narrow down the files scanned by filtering in or filtering out files
Select menu: Filters
Example: only scan files that have an mp3 extension
Directory Report will then only show directories with mp3 files
But you must remember that you have applied a filter,
and that the directory may have many other files of other types
So before deleting directories, please remember if you have applied a filter.
When in doubt, you can send the directory to the MS Explorer (Right click / Sendto MS-Explorer)
The MS Explorer will show all files
How do I upgrade the program?
Digital Rights Management has been switched from Softwrap to Digital River to FastSpring
If you want to upgrade to the latest version
Then email me your email and name(first, last) you used to purchase your older version of Directory Report
Then I will email you a coupon
Saving program settings
Save all program settings to a file by selecting menu: File / Save Settings
Load all program settings from a file by selecting menu: File / Load Settings
Run Directory Report from the command line
Create a file wdir.bat containing the line:
"C:\Program Files (x86)\AMB Software\Directory Report\wDirReport.exe" "c:\temp\wdir.txt"
This assumes you installed the program to the default location
This assumes you saved the settings file to c:\temp\wdir.txt
Professional organizer for Long Island, New York