Download.com Review
Summary
download.com is the world's largest download website
Directory Report is better and faster then the free programs
Killer Download: The quick way to free up hard drive space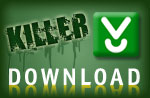 Recently a friend of mine asked me about good programs to Find and replace duplicate files. She had important files on two different drives and knew she had a significant amount of duplication, but didn't want to lose newer files in either location. Moreover, she wanted to transfer all of her files to a new computer she had just bought.
I knew of one program that worked for me in the past, but did a little research to find several programs that quickly scan drives and let you compare files to know which ones you can delete. Not only do these applications offer a solution to my friend's problem above, you can also free up a significant amount of hard drive space by getting rid of duplicates.
Directory Report 28 quickly catalogs large drives offering numerous features for managing file directories. It lets you sort by several different criteria to find which files you need and which are duplicates. This one offers much more than just the ability to find dupes, but it might be the fastest of the bunch for this feature. You can also easily print directories for hands-on comparisons and export to Excel to view in a spreadsheet format. Directory Report 28 costs $25 after a (too brief) 10-day trial, but if you're serious about managing your files, it might be worth the money.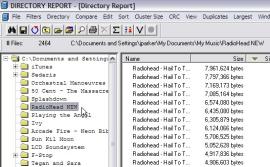 Narrow your search locations down to specific directories with an Explorer-like interface.